#IoVadoAlMuseo: 20 days of free admission to Pompeii in 2019
Pompeii will also be taking part in the #IoVadoAlMuseo initiative, promoted by the Ministry of Cultural Heritage and Activities, which envisages 20 days of free admission to all Mibac sites in a calendar year. As well as the first Sundays of the month from October to March, and the Museum Week - which in 2019 will span the 5th-10th March - every institute will offer an additional 8 days of free admission.
These days will be selected according to local factors and to celebrations relevant to the history of the site.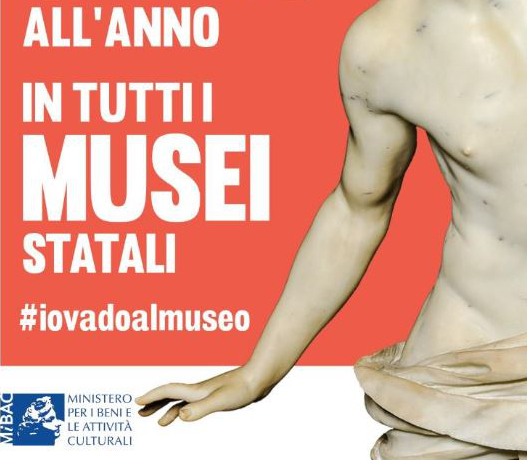 For Pompeii, the 8 free days will be:
30th March - (The date when the official excavations at Pompeii began in 1748)
25th April (Anniversary of the Liberation of Italy)
8th May (Feast of the Patron Saint of modern Pompei)
8th June (The birth date of the archaeologist Giuseppe Fiorelli)
24th October (Date of the eruption of Vesuvius in AD 79)
24th December (Christmas Eve)
26th December (Boxing Day)
31st December (New Year's Eve)
The aforementioned dates apply to 2019.
In further news, the price of the admission ticket will be reduced to €2 for citizens of the European Union aged between 18 and 25, as of the 28th February 2019 (as established by the amendment to Decree no. 507 of the 11th December 1997, which lays down the regulations regarding admission to monuments, museums, galleries, archaeological sites as well as historical parks and gardens).