The new book series entitled 'Studi e Ricerche del Parco Archeologico di Pompei' (Studies and Research of the Archaeological Park of Pompeii) resumes the previous study series by the Pompeii Superintendency which had been launched by Pier Giovanni Guzzo but was interrupted in 2014. It gave voice to the research done by the then Superintendency and the many Italian and foreign universities and institutions which carried out excavations and studies of documents and materials thus providing detailed knowledge not only of the site, but also of the territories under the Superintendency, such as the excavation of Longola in Poggiomarino. The new series, launched with a volume dedicated to Herculaneum, is characterised by new features with respect to the previous series, not only regarding the graphics but above all considering its contents. This series will comprise the publication of the archaeological data resulting from the countless research activities on the site, many of which are now managed by the Archaeological Park in lieu of a Research Institute, and it will also study in depth topics such as conservation, restoration and fruition, which contribute substantially to the archaeological landscape as it is offered today to the visitor.
The series works with an international Scientific Committee comprising not only archaeologists and historians, but also architects. It has been based on that multi- and interdisciplinary vocation which is typical of the new volumes, each of which undergoes a double blind peer review.
Publishing Office Manager: Giuseppe Scarpati
Published volumes: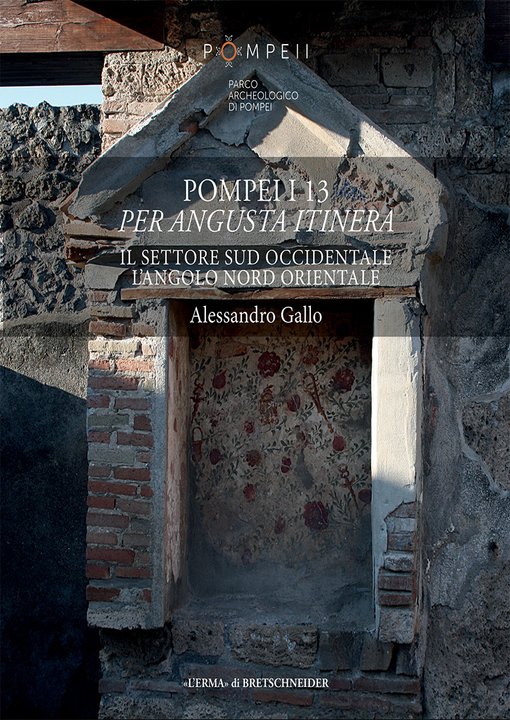 -Alessandro Gallo
Pompei i 13 Per Angusta Itinera – Il settore sud occidentale l'angolo nord orientale, 2022.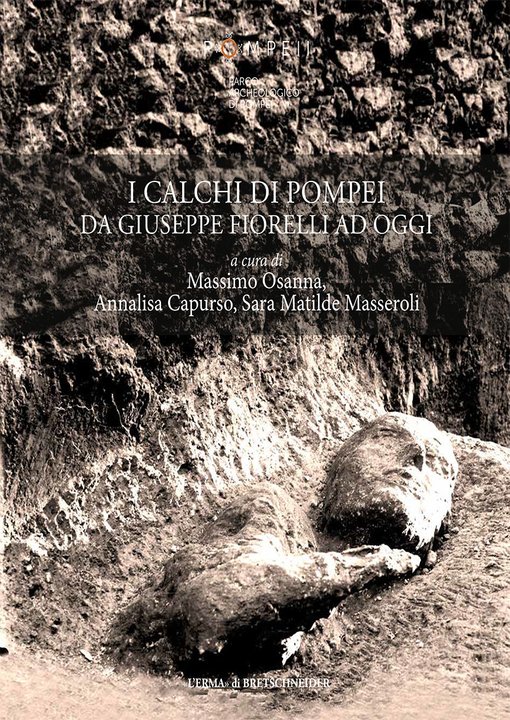 – Massimo Osanna, Annalisa Capurso, Sara Matilde Masseroli (a cura di)
I calchi di Pompei da Giuseppe Fiorelli ad oggi, 2021.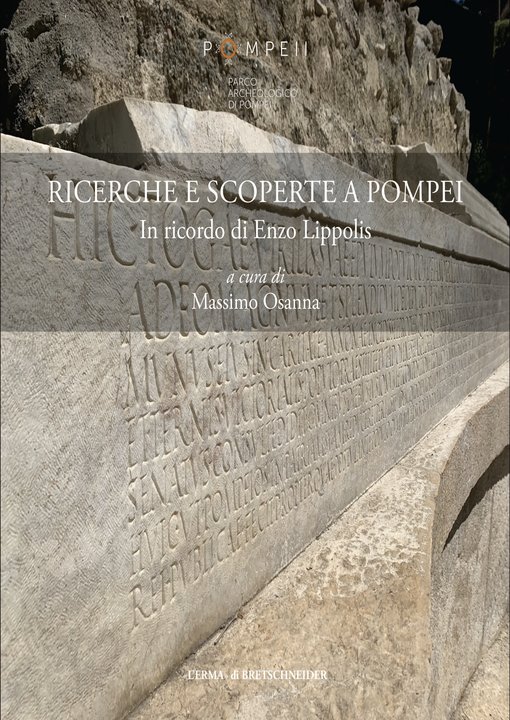 – Massimo Osanna (a cura di)
Ricerche e scoperte a Pompei. In ricordo di Enzo Lippolis​, 2021.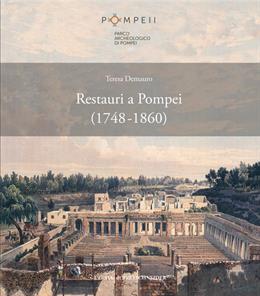 – Teresa Demauro,
Restauri a Pompei (1748-1860), 2020.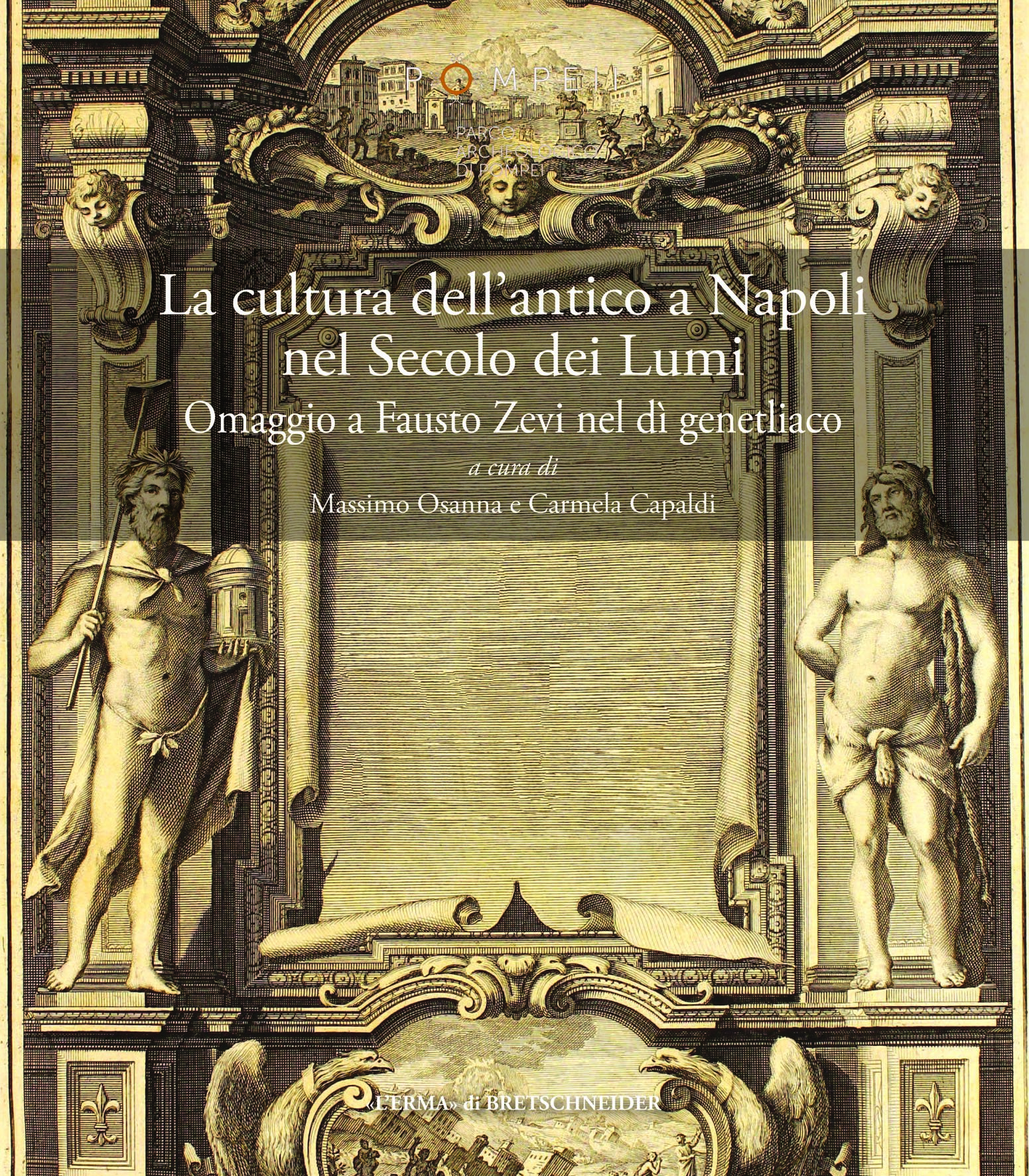 – Massimo Osanna, Carmela Capaldi,
La cultura dell'antico a Napoli nel Secolo dei Lumi Omaggio a Fausto Zevi nel dì genetliaco, 2020.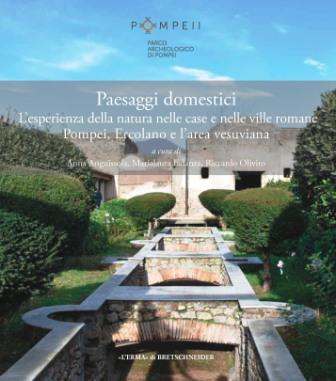 – Anna Anguissola, Marialaura Iadanza, Riccardo Olivito
Paesaggi Domestici -L'esperienza della natura nelle case e nelle ville romane Pompei, Ercolano e l'area vesuviana, 2020.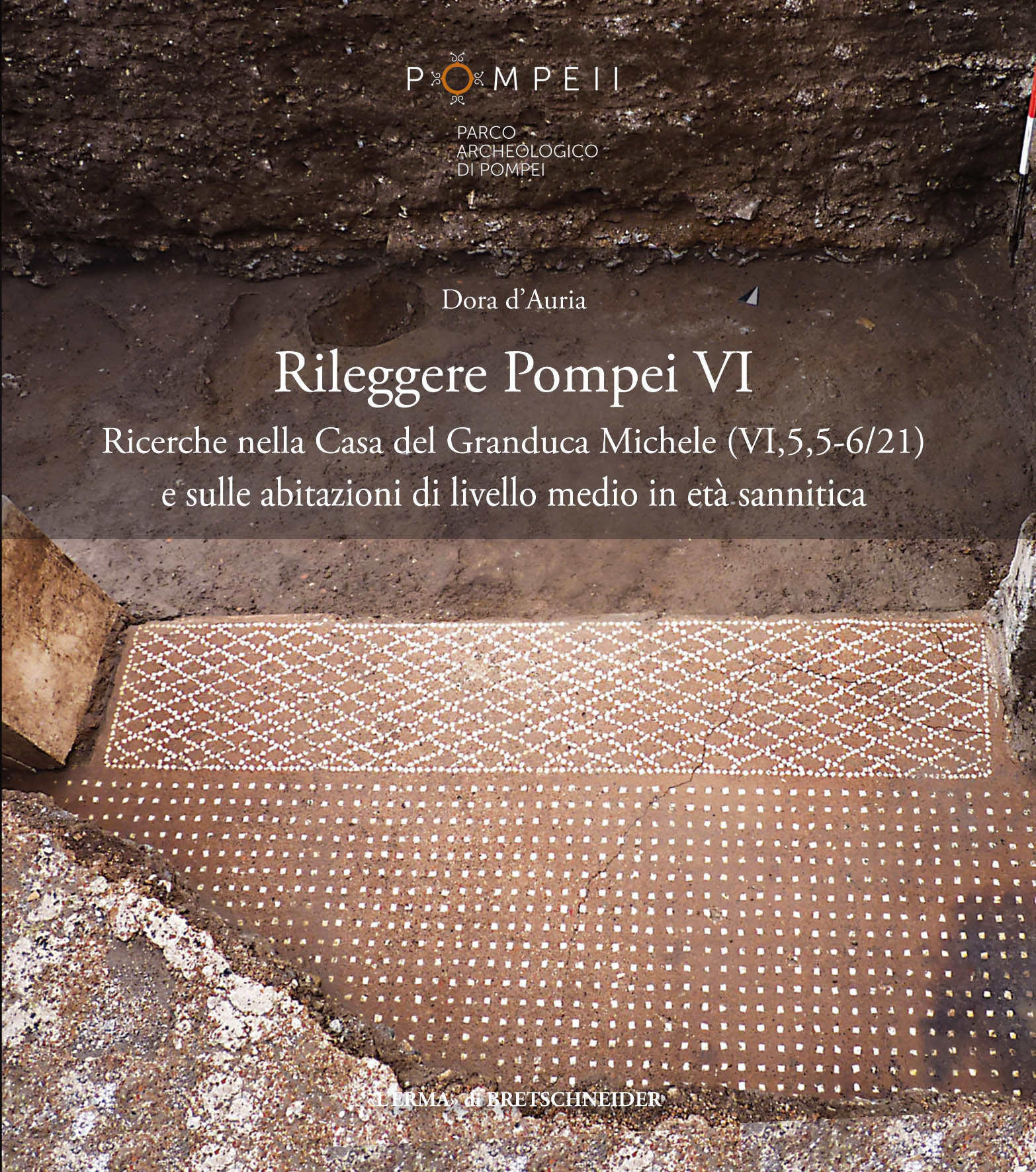 – Dora D'Auria, Rileggere Pompei VI. La Casa del Granduca Michele (VI,5,5) e le case di livello medio a Pompei in età sannitica, 2020.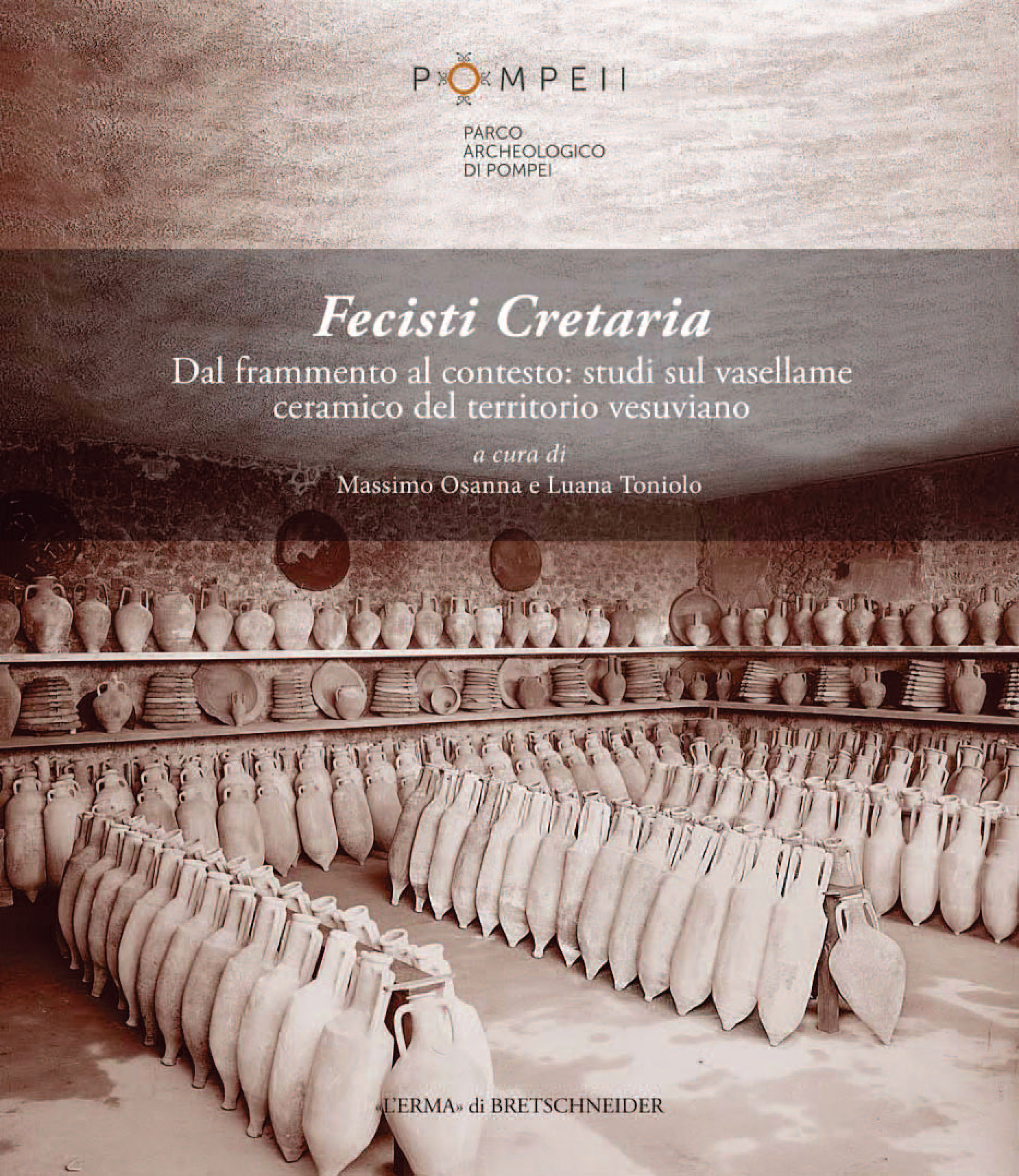 – Massimo Osanna e Luana Toniolo, Fecisti Cretaria, 2020.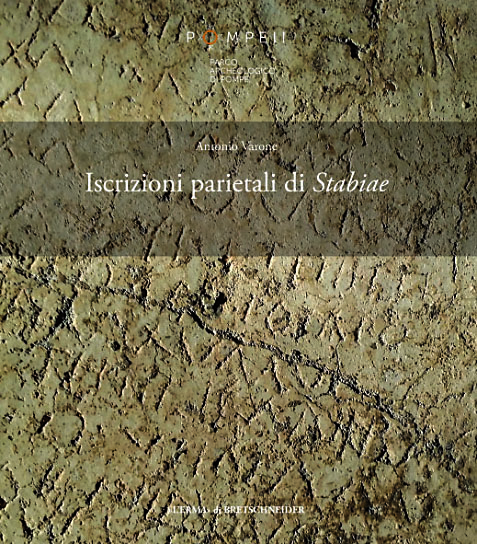 – Antonio Varone, Iscrizioni parietali di Stabiae, 2020.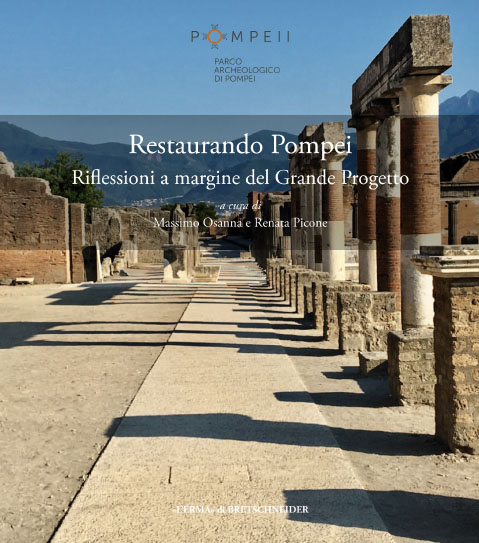 – Massimo Osanna e Renata Picone, Restaurando Pompei. Riflessioni a margine del Grande Progetto, 2018.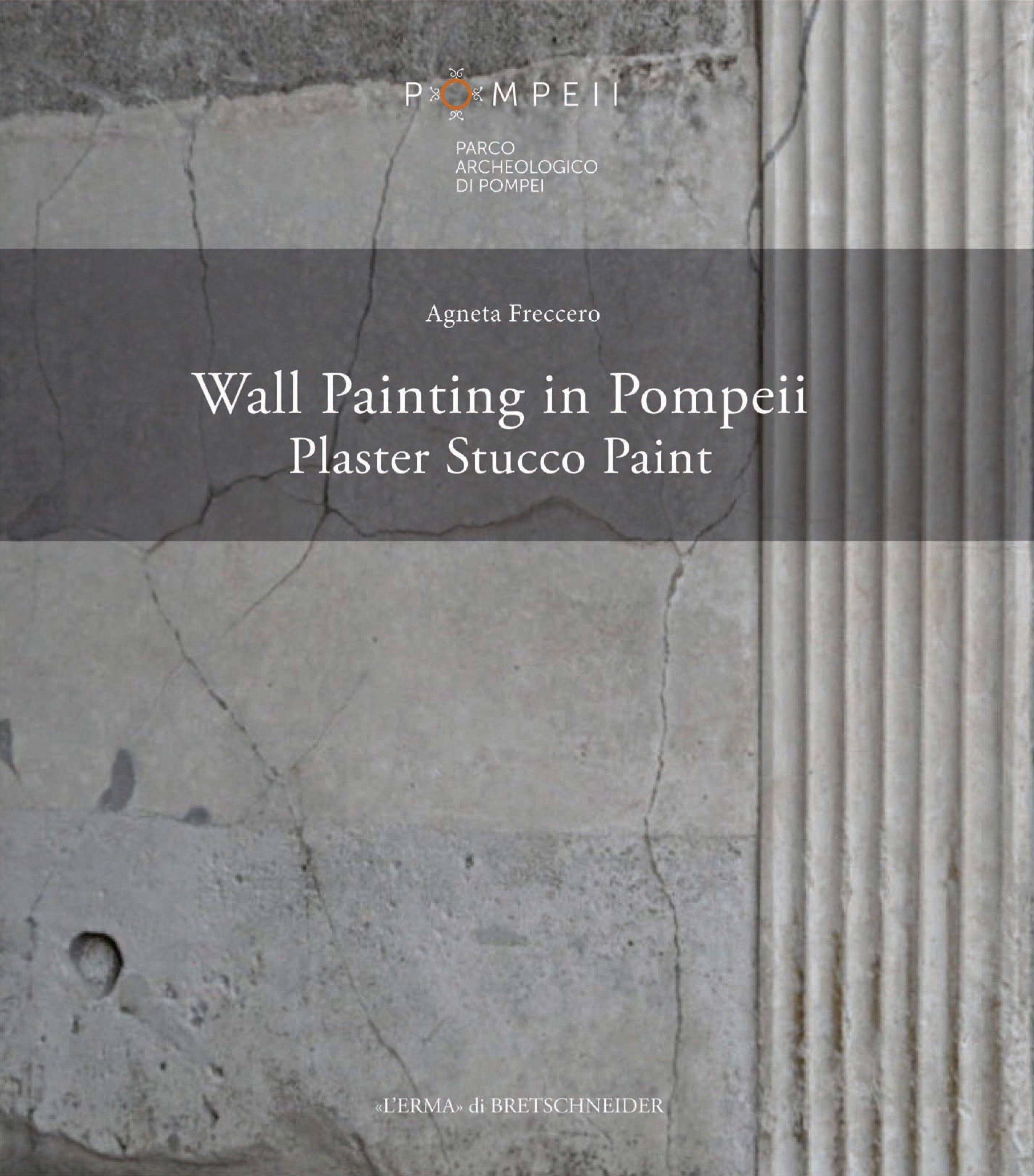 – Freccero Agneta, Wall painting in Pompeii. Plaster, stucco, paint, Rome 2018.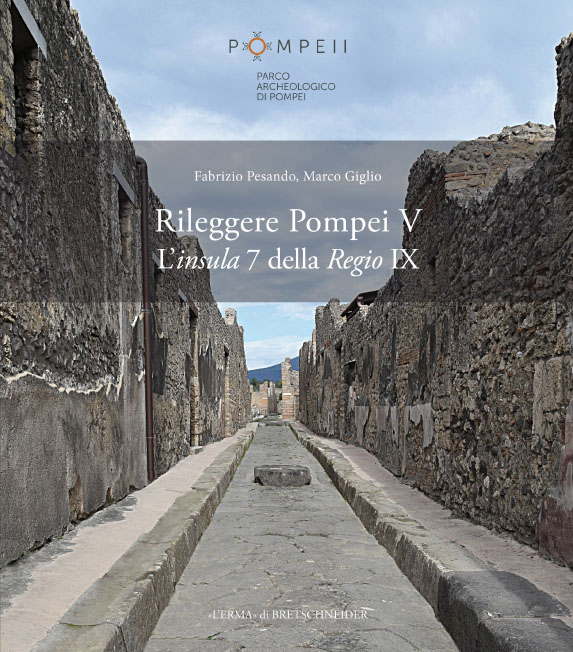 – Pesando Fabrizio, Giglio Marco, Rileggere Pompei V. L'insula 7 della Regio IX, Rome 2017.
– Zaccaria Ruggiu Annapaola, Maratini  Chiara, Rileggere Pompei IV. L'insula 7 della Regio VI, Rome 2017.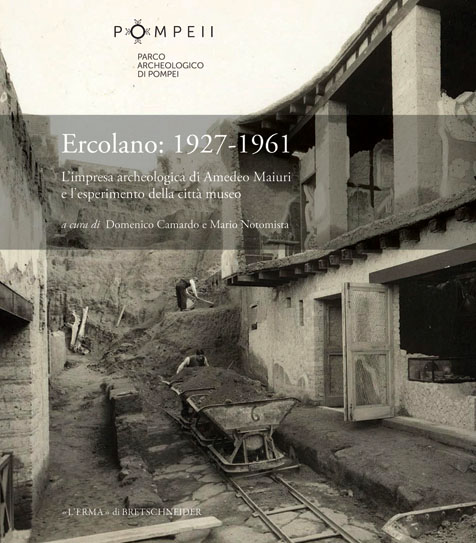 – Camardo Domenica, Notomista Mario, Ercolano: 1927-1961. L'impresa archeologica di Amedeo Maiuri e l'esperimento della città museo, Rome 2017.
Other Publications
Domenico Esposito, La pittura di Ercolano (Studi SAP 33), Rome 2014
Caterina Cicirelli, Claude Albore Livadie (a cura di), L'abitato protostorico di Poggiomarino. Località Longola, Campagna di scavo 2000-2004, (Studi SAP 32), in II voll., Rome 2012
Antonio Varone, Titulorum graphio exaratorum qui in C.I.L. vol IV collecti sunt Imagines, (Studi SAP 31), in II voll., Rome 2012
Monika Verzár Bass, Flaviana Oriolo (a cura di), Rileggere Pompei II. L'Insula 13 della Regio VI, (Studi SAP 30), Rome 2009
Antonio Varone, Grete Stefani, Titulorum Pictorum Pompeianorum qui in CIL Vol. IV collecti sunt Imagines, (Studi SAP 29), Rome 2009
Domenico Esposito, Le officine pittoriche di IV stile a Pompei. Dinamiche produttive ed economico-sociali, (Studi SAP 28), Rome 2009
Pietro Giovanni Guzzo, Vincenzo Scarano Ussani, Ex corpore lucrum facere. La prostituzione nell'antica Pompei, (Studi SAP 27), Rome 2009
Anna Carrella, Lucia Anna D'Acunto, Nadia Inserra, Colomba Serpe, Marmora Pompeiana nel Museo Archeologico Nazionale di Napoli. Gli arredi scultorei delle case pompeiane, (Studi SAP 26), Rome 2008
Margareta Staub Gierow, Pompejanische Kopien aus Dänemark, (Studi SAP 24), Rome 2008
Pietro Giovanni Guzzo e Maria Paola Guidobaldi (a cura di), Nuove ricerche archeologiche nell'area vesuviana (scavi 2003-2006), Atti del Convegno Internazionale, Roma 1-3 Febbraio 2007, (Studi SAP 25), Rome 2008
Pia Kastenmeier, I luoghi del lavoro domestico nella casa pompeiana, (Studi SAP 23), Rome 2007
A. Amoroso, L'Insula VII,10 di Pompei. Analisi stratigrafica e proposte di ricostruzione, (Studi SAP 22), Rome 2007
Contributi di archeologia vesuviana III, (Studi SAP 21), Roma 2007 (containing the contributions of Lorenza Barnabei, I culti di Pompei. Raccolta critica della documentazione –text revised and updated by Roberto Cassetta-; La norme à Pompéi (Ier siècle avant-Ier siècle après J.-C.). colloque organisé par Marie-Odile Charles La Forge, Centre Jacob Spon, Romanitas, Université Lyon 2 –le 17 Novembre 2004)
Astrid Schoonhoven, Metrology and Meaning in Pompeii. The Urban Arrangement of Regio VI, (Studi SAP 20), Rome 2006
Emanuela Di Gioia, La ceramica invetriata in area vesuviana, (Studi SAP 19), Rome 2006
Contributi di archeologia vesuviana II ,(Studi SAP 18), Roma 2006 (containing the contributions of Francesco Marcattili, Un tempio di Esculapio a Pompei. Strutture, divinità e culti del cosiddetto tempio di Giove Meilichio, Lucia Romizzi, La casa dei Dioscuri di Pompei (VI,9,6-7): una nuova lettura; Marie-Odile Charles-Laforge, Le "complexe des rites magiques" et le culte de Sabazios à Pompéi; William van Andringa, Sacrifices et marchés de la vivande à Pompéi)
Contributi di archeologia vesuviana I, (Studi SAP 17), Rome 2006 (containing the contributions of Nicolas Monteix, Les boutiques et les ateliers de l'insula VI à Herculanum, e di Goffredo Peris Bulighin, Il complesso d'Orfeo a Pompei (domus VI,14,18-20 e VI,14,12. Quadro architettonico e decorativo, studio condotto nell'ambito del Progetto Regio VI)
Michele Borgongino, Archeobotanica. Reperti vegetali da Pompei e dal territorio vesuviano, (Studi SAP 16), Rome 2006
Laurentino Garcia y Garcia, Danni di guerra a Pompei. Una dolorosa vicenda quasi dimenticata, (Studi SAP 15), Rome 2006
Annamaria Ciarallo, Scienziati a Pompei tra Settecento e Ottocento, (Studi SAP 14), Rome 2006
Giuseppe Pellino, Rilievi architettonici fittili d'età imperiale dalla Campania, (Studi SAP 13), Rome 2006
Filippo Coarelli, Fabrizio Pesando (a cura di), Rileggere Pompei. L'insula 10 della Regio VI, (Studi SAP 12), Rome 2006 (presented on May 15th 2006 at the British School at Rome by the Superintendent of Pompeii, Pietro Giovanni Guzzo, by the Regional Director for Cultural Heritage and Landscape of Campania, Stefano de Caro, by Paul Zanker, by Nathalie De Haan and by Andrew Wallace-Hadrill)
Mario Pagano, I primi anni degli scavi di Ercolano, Pompei e Stabae. Raccolta e studio di documenti e disegni inediti, (Studi SAP 11), Rome 2005
Pietro Giovanni Guzzo, Maria Paola Guidobadi (a cura di), Nuove ricerche archeologiche a Pompei ed Ercolano (Atti del Convegno Internazionale, Roma 28-30 Novembre 2003), (Studi SAP 10), Naples 2005
Stephan T.A.M. Mols, Eric M. Moormann, Omni pede stare. Saggi architettonici e circumvesuviani in memoriam Jos de Waele, (Studi SAP 9), Naples 2005
Paola D'Alconzo, Picturae excisae. Conservazione e restauro dei dipinti ercolanesi e pompeiani tra XVIII e XIX secolo, (Studi SAP 8), Rome 2002
Giovanna Bonifacio e Anna Maria Sodo (a cura di), Stabiae: Storia e Architettura. 250° Anniversario degli Scavi di Stabiae, (Studi SAP 7), Rome 2002
Jürgen Renn and Giuseppe Castagnetti (edd.), Homo Faber: Studies on Nature, Technology, and Science at the Time of Pompeii, (Studi SAP 6), Rome 2002
Giovanni Longobardi, Pompei sostenibile (Studi SAP 5), Rome 2002
Antonella Coralini, Hercules Domesticus. Immagni di Ercole nelle case della regione vesuviana (I secolo a.C.-79 d.C.),(Studi SAP 4), Naples2001
Antonio d'Ambrosio e Mariarosaria Borriello, Arule e bruciaprofumi fittili da Pompei, (Studi SAP 3), Naples 2001
Jos A.K.E. de Waele (a cura di), Il tempio dorico del Foro Triangolare di Pompei, (Studi SAP 2), Naples 2001
Alessandro Gallo, Pompei. L'insula 1 della Regione IX. Settore occidentale, (Studi SAP 1), Rome 2001