BOOKSHOP
The bookshop service is active at the entrance to Piazza Esedra and at Antiquarium. They are managed by Arte'm. Here visitors can broaden their knowledge of the history of the ancient city, with many scientific and non-specialist publications, as well as catalogues.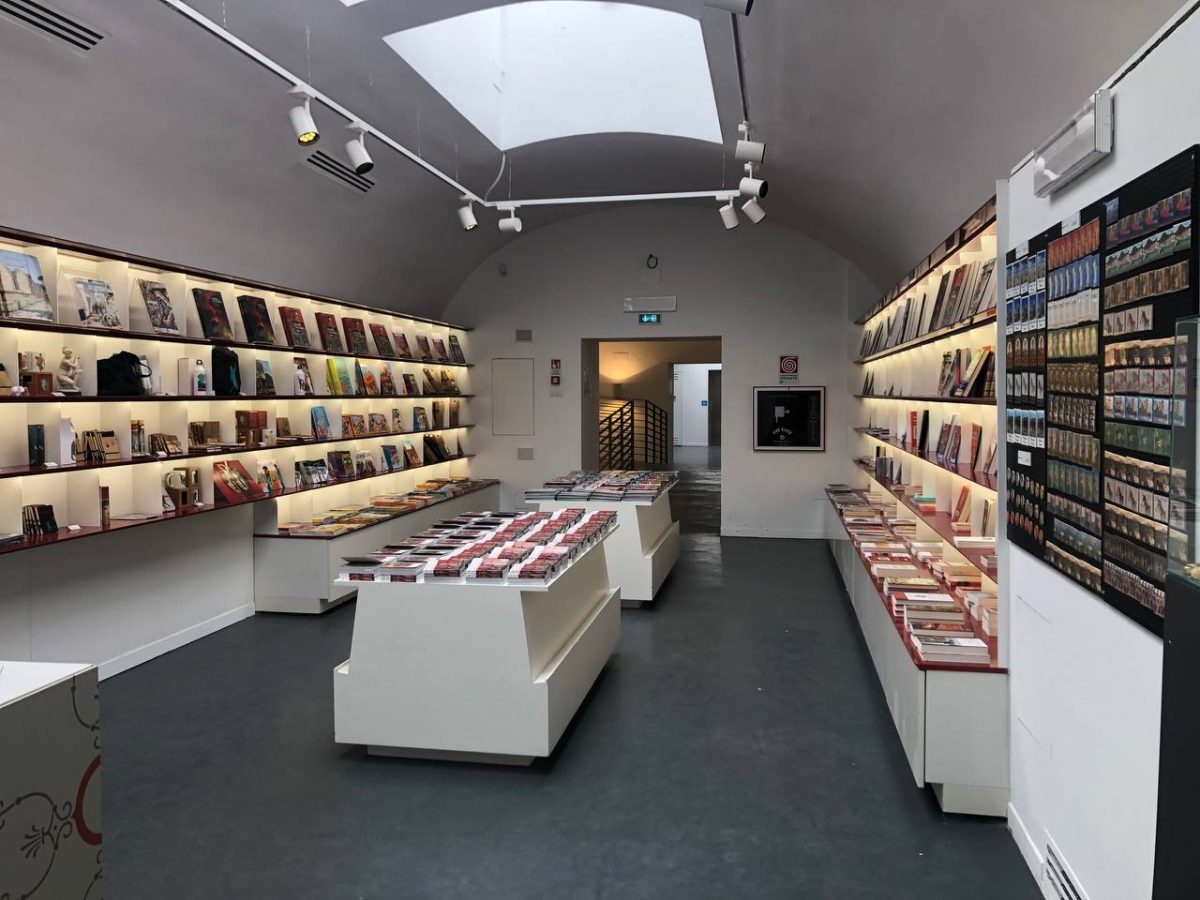 INFORMATION OFFICE
The Pompeii Excavations tourist information office is located in Via Villa dei Misteri, 2, 80045 Pompeii, Naples.
Tel. +39 081 8575 347
Email: pompei.info@cultura.gov.it
Audio guides 
Authorised audio guides are in service inside the site and are available only at the Porta Marina entrance. The return of audio guides takes place exclusively at the entrance of Porta Marina.
Tel. +39 081 27 87 230
mail: pompei@duva.eu
VERY IMPORTANT: ONLY THE OFFICIAL AUDIOGUIDES PURCHASED WITHIN THE ARCHAEOLOGICAL PARK OF POMPEII ARE PERMITTED TO BE USED ON SITE.
First aid
First aid is available near the Chora Cafe – Vicolo degli Augustali
Tel: +39 0818575404
Refreshment points 
Chora a refreshment point and cafeteria managed by CIRFOOD is available inside the archaeological area of Pompeii and is located behind the Temple of Jupiter.

Cloakroom service
From January 15 2015, a free cloakroom service is available to visitors and other interested parties (schools, tour operators, tour guides, etc.) at all entrance points. Bags, backpacks, luggage, or cases with dimensions exceeding 30x30x15cm are NOT allowed on the sites of Pompeii, Oplontis, Stabiae and the Museum of Boscoreale. This measure is for the protection of frescoes and rooms on the archaeological sites within the jurisdiction of the Superintendency, as well as guaranteeing visitor safety.
Smoking Area
Smoking is strictly forbidden on the excavation sites. There are designated smoking areas available near the Casina dell'Aquila and the toilet facilities.
Baby Changing Facilities
There are three Baby Changing Facilities in three locations of the ancient city: in Via dell'Abbondanza, Via di Nola, and at the corner of Via Stabiana and Via della Fortuna. These facilities, like other services and facilities offered by the Archaeological Park, aim at granting visitors a more comfortable visit and meeting their needs. Another such example is the 'Pompeii for All' project with accessible and barrier-free paths providing improved access to the site to parents with buggies and mobility-impaired people.
Toilet facilities
The Archaeological Park toilet facilities are located near the access points of Piazza Anfiteatro, Piazza Esedra and Porta Marina, near the Casina dell'Aquila, the Antiquarium, Quadriportico, The Chora Cafe, the Villa of the Mysteries and before the entrance to the Antiquarium below the Temple of Venus.
COMPLAINT FORM